Though you may not be familiar with the term "drayage", it plays a significant role in the movement of goods. While it does not command a lot of attention, this component of the global shipping chain proves vitally important. Without superbly coordinated drayage services, many people would wait much longer for the arrival of packages. In this article, we'll explain why you need port drayage services for your business.
About Drayage
The term "drayage" lies deeply rooted in the past. During the 1800s, shippers relied extensively upon open horse-drawn flat wagons known as "drays." Trucks replaced these vehicles in most places during the first few decades of the twentieth century.
Drayage As a Specialized Logistical Service
Today, drayage forms an essential component of the intermodal container shipping industry. It typically refers to short trips to convey cargo from a port to a rail head or a warehouse. Drayage services cover some of the briefest distances in the chain of commerce. Yet, these short-term journeys generally prove critical in obtaining rapid logistical support. Customers need port drayage services to ensure on time delivery.
The advantages offered by timely drayage prompt many shippers to request the help of third party logistical services (3PL) in arranging for this freight transportation service. The Intermodal Association of North America (the "IANA") estimates more than 60 million drayage trips occur within North America alone during the course of a given year. Ports of entry in particular generally require extensive drayage.
In order to render drayage, carriers must obtain both a license and a bond (in most jurisdictions). This service sometimes requires personnel to enter secure port and warehouse locations in order to pick up and deliver cargo. Companies working in this field require knowledge about important transportation rules and regulations. Their performance often means the difference between a cargo arriving at its destination on time in good condition, or the loss of perishable items in transit.
An Example in Action
To really appreciate the importance of drayage, consider just one example. Today, cut flower shipments entering the stream of commerce often proceed from South America to auction houses in the Netherlands. From there, flower wholesalers who purchase blooms in bulk frequently send their merchandise to a number of different retail outlets in distant locations (including many sites in the United States). Due to the perishable nature of the blossoms, cut flowers require shipment in refrigerated containers. Shippers must maintain temperatures within highly specific ranges to prevent the loss of merchandise in transit.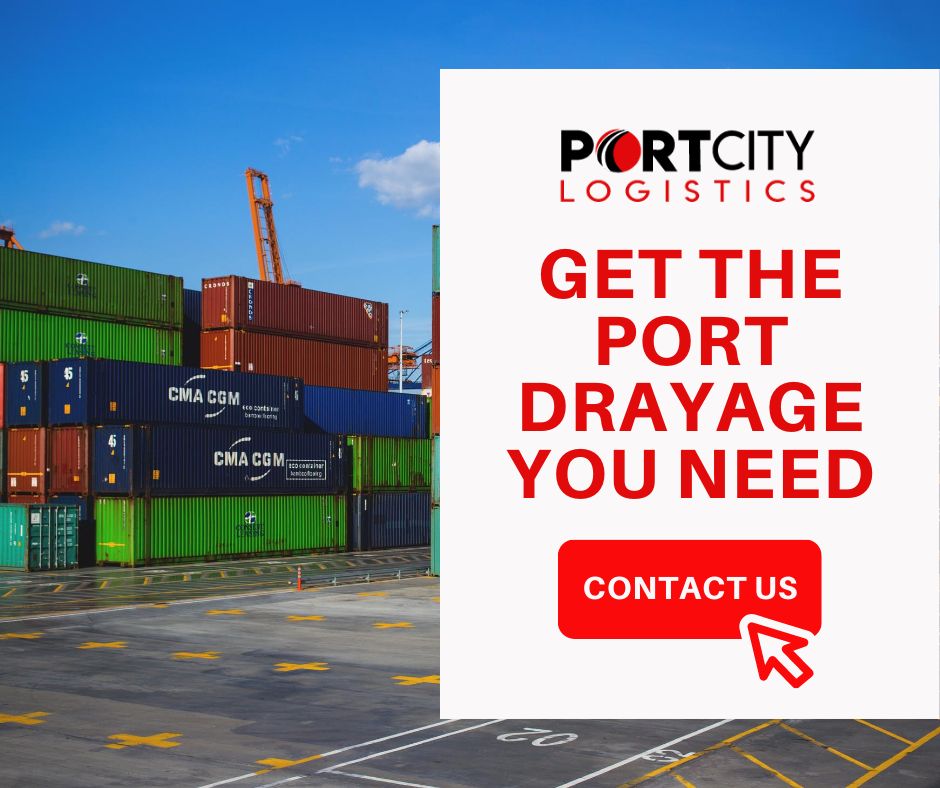 Imagine the importance of drayage services during this international trade? Drayage services enable flower shippers to dispatch cut flowers from ports in Argentina to airports in the Netherlands to the flower auction with confidence. In order to command a decent price, these wares must arrive in excellent condition. The dispersal of cut flower shipments to retail sites in a variety of different countries requires similar careful coordination and transport, with reliable drayage in every location. Only the availability of swift, careful port drayage permits this international cut flower trade to occur.
Our Drayage Services
Established in 2001, our company serves customers shipping goods through the modern Port of Savannah in the USA. We now maintain over two million square feet of warehouse space. Our third party logistics enterprise furnishes fast, reliable drayage services that relies on cutting edge systems to insure visibility and traceability of all containers in real time. Our capabilities include maintaining a truck fleet to support regional freight distribution. We welcome the opportunity to assist customers interested in learning more about our drayage services. Contact us to obtain detailed further information about this vital component of international shipping.
Contact PortCity
Port drayage is a vital asset for any business that is importing or exporting goods or materials. As one of Savannah's logistics leaders, we lead the way for those who need top-tier freight drayage. Our experienced team will keep your goods safe, secure, and ready for transport. Contact us today to start your quote.