Are you prepared to handle your own shipping as your business grows? Many companies find themselves unready to navigate the complexities of logistics as their shipping needs increase.
To face the challenges of selling across oceans (or even state lines) effectively, standard practice is to employ a single source third party logistics (3PL) company to outsource management of everything including over-the-road freight, shipping and port drayage.
The three primary types of Single Source Logistics firms are asset based, management based, and integrated. Asset-based firms uses their own trucks and equipment; management-based firms focus on coordinating with equipment and warehouse owners on behalf of their customers. Integrated providers, on the other hand, own some equipment, and use management techniques to supplement what they own as necessary.
Some companies are hired only to take over a specific portion of the supply chain, such as storage. This can be effective, but it can risk breakdowns in the supply chain as goods move between carriers, and tracking down issues can be difficult as multiple customer service contacts become involved. A single source logistics company can simplify business by making one company responsible for a products' entire journey from the factory to the customer.
For anyone looking to expand sales over a larger geographic area, or increase their product volume, a 3PL is a necessary step in growing a business. By working with a reliable single source logistics 3PL firm, a company can focus all its energy on creating excellent product, rather than the challenges of getting that product into the world.
Questions to ask your 3PL partner
A Journey of a thousand miles begins not with one step, but with four questions. Here at Port City Logistics, we love it when potential clients ask us these questions.
Question 1- what elements of the shipping process do you actually own?
If a 3PL company owns the warehouses, trucks, aircraft or ships used to transport your cargo, there's better chance of tighter integration, better security and increased reliability. The trade-off is that it might cost a bit more to ship with a company that owns more than 75% of its shipping assets, but there's value in the advantages you get when partnering with a full service provider.  
Question 2- How accurate is their freight tracking and reporting? 
If you need a high degree of information about your cargo, like real-time visibility or a simple daily report, you need to know what the company offers. It's nice to have options for different shipments, so ask what level of detail can be provided for each link in your supply chain.
Question 3- What extras are offered?
Value-added services should be available from your single-source 3PL company. Shipping containers, cross-docking, kitting, labeling, sub-assembly and more are now being offered by third party logistics companies to gain a competitive advantage.
Questions 4- Feedback Loops- How can your Third Party Logistics partner help you improve your bottom line?
Logistics companies can manage your supply chain as-is, but will they give feedback on how you can increase efficiencies and raise reliability on your end? At Port City Logistics we are continually looking for strategies to help our clients streamline and improve their shipping processes, We like helping our partners build leaner and more efficient systems for transporting their products.
What can a Single Source Logistics Company do?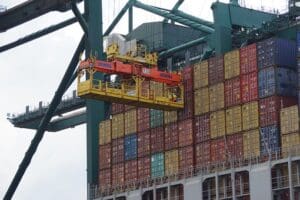 Optimize shipments to just about anywhere in the world

Transloading- moving freight from rail to truck to air to ship seamlessly

Customized plans to fit your timelines and volumes

Special freight handling like HAZMAT or liquid storage

Navigating the complexities of international trade

Distribution center and warehousing

Employing the latest best practice technologies that their customers can access for information
The short answer is, just about everything you need to move your raw materials or products from A to B.
Choosing a 3PL Partner
For those looking for a shipping company in Savannah GA, there are some excellent options. The main points to consider are reliability, cost structure and compatibility.
Reliability and expertise are the most difficult to gauge in a business partnership before the partnership has been established. Look for firms that give clear answers for requests for quotations or requests for information. Check out approval ratings, and see if you can find recommendations from within your network.
3PL companies have a variety of cost structures for their services. The most common 3PL structures are fixed cost, activity-based cost or hybrid plans. With a fixed cost arrangement, expectations are clear, but the plan may not reflect real-world fluctuations. For activity-based plans, the billing will reflect business accurately, but over time this can lead to contention over who's getting an advantage. In a hybrid plan, billing blends fixed cost and activity-based cost structures to counterbalance the downsides of each method.
Compatibility is easier to explore. A 3PL firm should have an achievable plan to handle both their current volume and projections for growth. Additionally, the 3PL firm needs to be able to efficiently deliver within the intended distribution range within the company's budget. It's also necessary to know that a provider has compatible technological platforms that will reduce cost and increase efficiency. Finally, it's vital for a company and 3PL firm to have commensurate levels of service. When looking for a single-source provider, this is less of a consideration, but it's still important to clarify your company's needs, now and in the near term future and negotiate clearly after full understanding with your 3PL distributor.
What are the advantages of outsourcing to a single source 3PL agency?
Instead of trying to piece together a number of different logistics management tools, a single source third party logistics company is usually fully on board with one or two compatible platforms. On a local and national level, there's an ongoing effort to synchronize and standardize management systems for greater efficiency between transportation modes and locations, and a single source partner makes this a lot easier for the shipper who may need access to information about their freight from time to time.
Having a single contact point for all your logistics communication carries a lot of value for importers, exporters and shippers who want to focus on what they do best (not freight transportation). Save time, money and frustration by making one call or email instead of five.
Expertise. A single source logistics company invests heavily in finding and using the best shipping services out there. They know the people and equipment inside and out by spending their careers matching shippers to transportation. Their network extends beyond a couple of trucking companies to insurance, customs, regulatory issues, drayage, warehousing, port administration and much more.
One set of invoicing and payment. Billing can be a lot simpler when one agency handles all your shipping operations as charges can be compiled and aggregated and even financed in some cases.
They can handle short term emergencies better than someone in your office! Need refrigerated storage for a shipment that's early? No problem, your single source logistics agent knows where the cold storage warehouse space is.
More Benefits…
You get a partner instead of a bunch of vendors. Having to make and keep track of multiple deals means you won't always get the best prices. Vendors are usually focused more on their own profits more than the benefit of the companies who buy from them- not so with a logistics partner who can look at the big picture with you on a long term scale. There's also less risk of having to scramble for a new vendor when one of yours abandons you!
Reliable data in integrated formats. You really don't want to try to make sense of different datasets from multiple vendors, do you? And, since most 3PL's area really in the information business, they tend to have better data security and know what to do with it on behalf of their clients. They can also make sure their data is compatible with your data keeping platforms and have a vested interest in making it easy for you. Make better and faster decisions about future operations when your data is coming in from one source.
Lowered risk of damage and theft. A long-term partnership where both parties are invested in each others' success makes cargo security less likely. Port City Logistics, for example, doesn't cut corners or take unnecessary risks because it would jeopardize their relationships and reputation. You could go with a number of vendors who do operate on thinner margins, but it will probably be you who suffers when things go wrong, not them.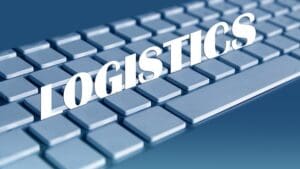 Keeping pace with innovation. Change happens a more rapid pace every year. Would you rather keep up with all the changes in logistics, or your own industry? You'd be ill-advised to try to keep up with both! You'll be better informed about legal issues, trends, best practices, new logistics technologies and more when you have a logistics partner staying on top of it all.
Market Awareness. Take negotiating freight rates off your to do list. Your 3PL company is far better equipped to do it than you anyway. They have volume and other types of leverage on their side that brings stability to your shipping costs.
Using a 3PL firm streamlines your business by taking more off your plate. Put simply, this outsourcing can lead to savings in warehouse management and staffing, as well as increasing distribution range. By letting experts handle your transportation goals, you can focus on excellence in your core business.