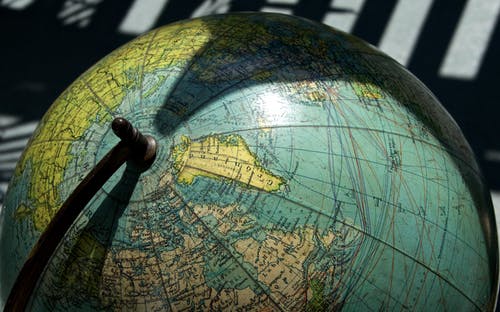 One major aspect of Logistics management is known as Transportation Management Systems which automate the shipping process through the use of software and digital systems, based on parameters determined by the shipper. The prioritization of these parameters allows transportation and logistics companies to obtain valuable insights regarding a host of operational metrics. These metrics include, but are not limited to, the following:
Planning, simulation and cost evaluation
Selection of a best-inbound and best-outbound transportation mode – including trains, planes, trucks, and ships
Selection of a transport carrier based on least cost, fewest number of stops, shortest lead times, or some combination of these (and other) parameters
Simultaneous management of multiple modes of conveyance (i.e., intermodal transport)
Vehicle load and route optimization
Alternate route suggestions and automated emergency alerts for drivers – weather, accident, construction delays, etc.
Real-time transport tracking
Batch creation of multiple inbound cargo streams requiring outbound shipment to final destinations
Key Performance Indicator (KPI) reporting and statistics – percent of on-time pickup and delivery, cost per unit distance/weight/volume, cost per pallet/box/parcel, operational productivity (i.e., units shipped per order, units shipped per vehicle, etc.)
Freight audit and settlement (i.e., payment)
Transportation Management Systems at the Port of Savannah
Ranked consistently among the top ten in various measures, the Port of Savannah now features North America's largest single-terminal container capability and has attracted the greatest concentration of import distribution centers on the eastern seaboard. Container volume expanded by a stunning 32 percent in October 2017; leading the way is our Garden City Terminal now processing 410,000 TEUs per year (1 TEU is roughly equal to one shipping container). We're currently number 3 behind New York / New Jersey and number one Los Angeles.
PCL's Logistics Management capabilities have routinely kept pace with this rapid growth, as our company possesses an in-depth familiarity with NAVIS technology using a state-of-the-art TMS and an updated, fully-integrated, warehouse management system – both of which keep our clients informed of their cargo's status, in real-time, 24 hours a day. Our company boasts nine warehouses with a total of 2 million square feet of modern storage in addition to offering a comprehensive set of services to meet our clients' shipping and logistical needs.
Transportation Management System (TMS) that is operationally categorized as part of a larger, overall workflow and is situated between initial order processing and final cargo or product delivery.
Part of the successful growth of our company is due to Enterprise Resource Planning (ERP). Also known as "supply chain management," ERP is a Transportation Management System (TMS) that is operationally categorized as part of a larger, overall workflow and is situated between initial order processing and final cargo or product delivery.
It's fair to say that no other single planning software platform can offer the countless combinations and permutations of functionality that specialized TMS software offers, so freight brokers are apt to use them in addition to their core ERP. In terms of performance and efficiency between companies who implement TMS versus those who don't, it's light and dark.
What are some Benefits of a TMS?
The top rated TMS systems are computer and cloud based applications that are customizable for clients. Some of the top examples are NorthStar WMS for warehouses, Infoplus, ShippersEdge, and PowerHouse. Technological benefits of a TMS include a single software platform for making critical decisions affecting a company's performance. Some of the benefits include
Centralized carrier rate information
Organized carrier quotation, evaluation, and selection
Intermodal transport selection
Pre- and post-shipment transit analysis
Freight/cargo tracking
Load matching based on details from previous shipments of similar cargo
Improved warehouse efficiency through integration of a TMS with a company's existing Warehouse Management System (WMS), reducing data entry errors because of a single, fully-compatible database
Similarly, there are intangible benefits with a TMS, which are often overlooked and unaddressed. Because of the nature of the business, shipping and handling of cargo is a time-consuming, repetitive, and intense process.
Dedicated employees, at all levels, strive to work efficiently, meet expectations and perform their best for their company. As such, stress and anxiety can accompany the performance of these duties. Implementation of TMS can greatly reduce this anxiety by improving the employees' daily work experience through streamlined, routine, and logically-consistent processes.
Port City Logistics and Logistics Management
Located a mere 5 miles from the Georgia Port Authority's terminal and providing extremely quick dispatch and turn-around, Port City Logistics is a Third Party Logistics (3PL) company established in 2001. We started the company with one warehouse and have rapidly grown as the Savannah Port has grown. We have multiple facilities and two million square feet of warehouse space. We service all aspects of the logistics process beginning with drayage services for import and export from the port. We offer long and short term storage in our warehouses; in addition to distribution services such as pick packing for shipments to major retailers and distribution centers. Our warehouses are customs bonded which allows the long term, cost effective relationships with our customers. We have an owned fleet for fixed routes and regional hauls. We utilize brokerage services for oversize or extended loads. Learn more about our logistics services here.
During the last two decades, our company's expansion has paralleled the tremendous growth experienced by the Port of Savannah. Our services include:
Small- and large-quantity product transportation and distribution using our own truck fleet
Long-term and short-term warehousing
Drayage – transport of cargo from shipping ports and terminals to storage facilities
Picking and Packing – disassembly of boxed or palletized product groups (parcels and bulk commodities), re-packaging (i.e., re-boxing and re-palletizing) of selected individual products, and shipment of those re-packaged products to separate destinations, with shipping labels and final invoicing affixed
Please give us a call or come visit our Savannah facilities to see what a modern, 21st-century, 3PL company looks like.or ask for a Free Quote from our logistics pros!
Topics: Logistics Management